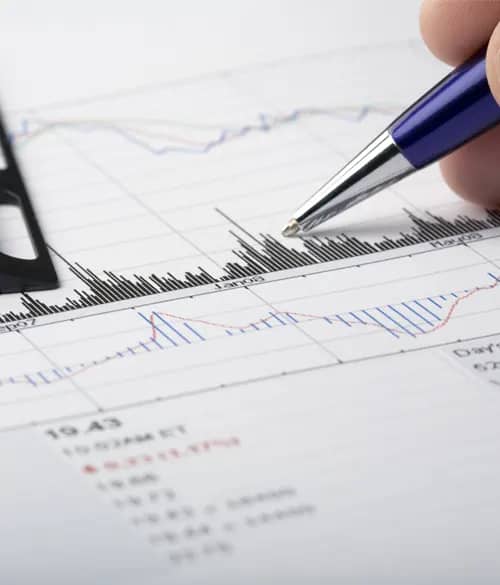 A Proposition For Established Charities Seeking Higher Returns
The Opportunity
For some charities prepared to segment capital, our proposition could represent a significant opportunity to 'change the game'. Our intent is to enable such charities to transform their societal impact, materially and sustainably, by increasing invested capital to help achieve their aims.
Conventional risk asset-based propositions cannot be expected to offer compound rates of return of much more than 5% real and this will not allow many charities to contemplate a change of scale in a reasonable time frame.
In contrast, our proposition offers charities the option to invest over the longer term at three target compound gross rates of return of 20%, 30% or 40% per annum.
To illustrate the opportunity for a charity, a 10 year investment using conventional risk asset-based propositions and achieving a 7% compound return doubles the Trust's invested capital. Talenta's three propositions target capital increases in excess of 4 times, 10 times and 22 times over 10 years.
What Can We Do?
Our proposition is specifically for charities. It levies zero management fees, which erode returns annually. Performance fees of 20% are only levied at the end of the term. Talenta specialises in systematic futures trading strategies to offer leveraged compound returns, trading stock indices, bonds, currencies and commodities. Investments are transparent via a managed account owned by the charity. Portfolios can be independently valued in real time, unlike with private equity investments. The investment manager is personally invested.
Our proposition is only suitable for those established charities able to take a longer term view and commit to investment terms of between 5 and 20 years. This approach means a higher risk-reward tolerance can be adopted, as funds do not need to be accessed immediately and inevitable market corrections can be navigated over time. By contrast, less established charities requiring short term access to funds often adopt a low risk-return tolerance in case there is a market downturn when they need funds. Over time, this incremental approach has a structural disadvantage for investors. Our proposition is designed to benefit those established charities able to take a longer term view.
Our Aim
Our proposition is not suitable for all charities. We require trustees/boards of charities to develop a clear understanding of the risks and relative risks associated with our proposition prior to investing and to develop a clear appreciation with professional advice as to whether this is right for them.
The aim of this overview is to invite interested established charities to explore further how we might contribute to helping them achieve their charitable aims. Our expectation is that trustees of eligible charities would engage with us openly but also undertake a due diligence process prior to any investment. Any information shared will be treated in confidence.
FCA Regulation
Talenta Capital LLP is authorised and regulated by the Financial Conduct Authority, reference number 503146. Charities wishing to learn more are invited to contact Mark Bryant at Talenta Capital (mar[email protected]) to arrange an initial discussion.
Disclaimer
All information provided in this website is for general information only and should not be regarded as constituting an offer or a solicitation to buy or sell securities or any interest in a fund. It is expressly understood that nothing in this website constitutes investment or other advice and should not be relied on as such. Potential investors should always seek their own independent advice and should always bear in mind that the value of investments may go down as well as up and investors may not get back the amount invested, past performance is not necessarily a guide to future performance, rates of exchange may cause the value of investments to go down or up. Furthermore, different funds have different levels of risk and reference should be made to the relevant prospectus for further details of the financial commitments and risks involved with investing in a particular fund.